Japanese artists have come to the Internet as a new way to stay active amid the forced cancellation of many live performances due to the COVID-19 pandemic.
The COVID-19 was an unexpected blow to the world music industry in general and Japan in particular, forcing the industry to struggle to find new directions to survive. In particular, online music is a new trend in the context of epidemics today.
According to estimates by the Pia Research Institute, about 150,000 music concerts (concerts) totaling 330 billion yen (more than $ 3 billion) were canceled in Japan as of the end of May.
Many artists said they were having difficulty because they had to cancel many concerts. But unlike businesses forced to close, they receive no support from the government to compensate for the loss of income.
In this context, Japanese artists have come to the Internet as a new way to stay active. Dwango, the operator of Niconico's streaming video site, held free online concerts on classical music in March. The company said more than 200,000 people followed the events.
A spokesperson for Dwango said that this is a clear sign that online concerts can become a real experience for the audience.
According to Kyoko Yagi, a lecturer at Toyo University who worked in Japanese entertainment and contributed to the birth of the country's biggest music festival, Summer Sonic, before the pandemic, many didn't. appreciate online concerts because they think standing in the same space as the artists is the greatest added value that a live performance brings to the audience. Still, she says online concerts will become a new type of content and will gain more acceptance.
Yuji Maeda, chairman of the Showroom startup, agrees. In May, the app that allowed users to stream live showrooms of Showroom shows saw unprecedented growth, both in terms of registered users and daily audience.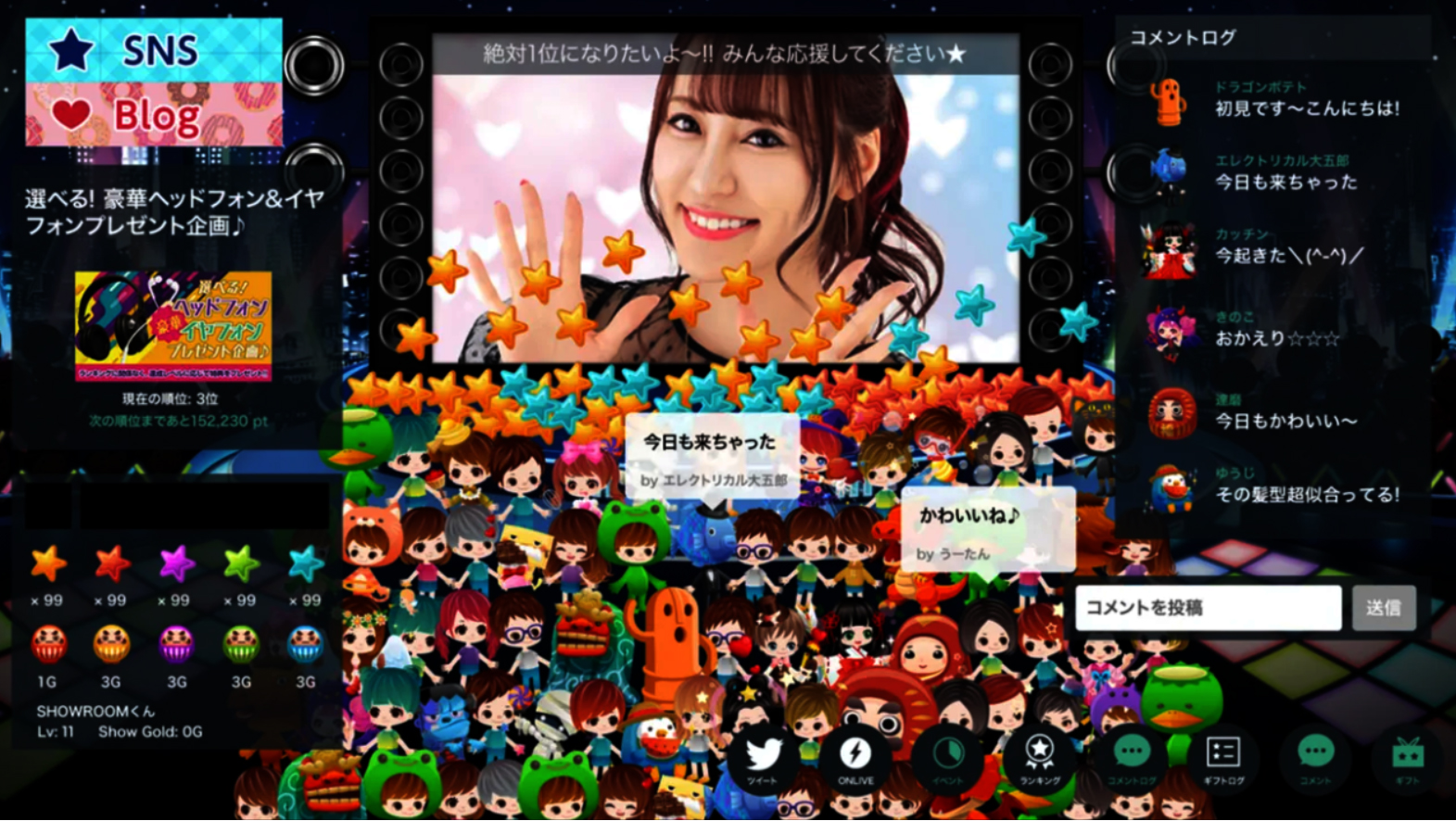 Founded in 2013, Showroom gives artists and fans a platform where they can interact with each other through live streams and chat features. Fans can create their own avatar and buy virtual gifts to give to their favorite artists. The showroom will then divide the revenue for the artists.
However, Maeda sees profit making as a barrier to livestreaming services, when most people won't spend more than 1,000 yen to watch an online concert.
Many artists overseas have been able to profit from online services. Popular Korean groups like SuperM and BTS held online concerts in April through a live streaming service called Naver's V Live.
About 75,000 people bought tickets for an average of $ 30 per ticket to follow these concerts. Thereby, Maeda believes that the livestream service is capable of expanding the market for the entertainment industry.
In order to do that, Ms. Yaki emphasized that the entertainment industry needs to collaborate with various industries such as information technology companies, and this is the key to digitizing the music industry.